Final exam is getting nearer and nearer. We organised a study group, but I think it was not so effective for me. Managed to read few words only in that 4 hours. Maybe I was not in the mood... But don't worry for me friends, I am still doing fine at this moment.
I suffered a lot for these few days, as I was on diet. But now it is all over! Relieved + Extremely happy. I made up my mind that I will never ever follow whatever slimming course again. As long as I am confident, I will be considered a beauty. Haha! Want to read more? Recommend
Jacq's blog
.
Now I have the energy to study my books liao. Last few days were like a bit dizzy, cannot concentrate on my thinking.
Here, I will NOT recommend anyone to go on diet for to slim down. No use one. Once I relax myself ar, all the efforts gone. It will instead earn you more inches of meat. Do exercise is more effective and healthier. But of course cannot eat too much also.
Below are some tips for those who wants to slim down. Self motivation + Self control! Gambate~
First, control the foods you eat. Must be balanced and get all the nutrients needed in a day. Fruits and vegetables eat more, water drink more (it makes you full), meat amd rice eat less. Rice contains carbohydrate which will be transformed into fats. If you belongs to the group who doesn't need much energy for daily activities, then take less.
Second,
Eat at the same time everyday. Eg. 8.00a.m. eat breakfast everyday. Cannot one day eat at 6.30am, the next day eat at 9.15am. The amount also should be more or less the same. Must be consistent.
One principle can be followed is, eat well for breakfast(nutritious), eat lots for lunch, eat less for dinner.
Nibble your foods instead of gobbling them. This will help you to digest and feel full faster. Also remember to drink enough water, at least 2 litres per day.
Third,
Exercise! This cannot be left out. If you only eat less and did not do exercise, the meat will become loose loose one. And when you did not notice, the meat will grow back in an unbelievable speed! Over 30 minutes is ok for one day. Doing Yoga, jogging, swimming are all some good choices.
Fourth,
To maintain your weight is more difficult than to slim down. Make sure you can resist the foods attraction. Especially when there are many friends like Aldrin and Jacq around you. Keep yourself busy doing other things then foods won't pop up on your mind so often.
If can find friends to do together better. Able to compete, compare, and encourage each other.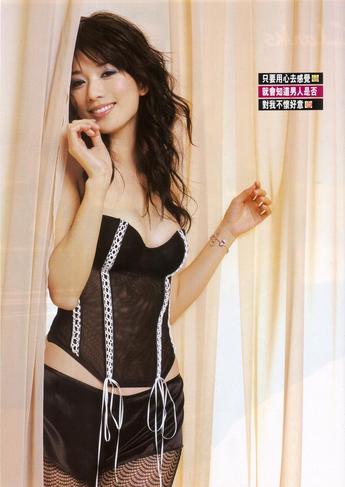 Fifth,
To be more systematic, set a target for what you want to achieve. For example, 3kg for one month. Then do a report for your daily intake, activities, and weight(Easier for analysis, can correct your diet). Look at those pretty girls and determine that one day you will be like them also. Self motivation bah. Hope that those photos motivated you. =)
Anyway, health is more important than anything. Want to slim down also must consider your methods carefully whether it affects your health. It will be too high the price to exchange health with nice body figure.
Good luck!